Life Coaching
Do you find yourself lacking self-confidence, or stuck in a routine you can't seem to alter, or lacking enjoyment and excitement in life?  If yes, then coaching with Janet will help you build confidence, change your routine and put the joy back into your life.  Coaching can help with many hurdles in life, including conflicts at work, relationship struggles or deciding on a change in career.  Whatever your goal coaching is a great resource to hit your chosen target and propel you onto the next level in your life.
Janet is a Certified Coach with a Level 5 Diploma in Performance Coaching with NLP, she also trained with Paul McKenna and certified as an NLP (Neuro-Linguistic Programming) Practitioner.  This gives Janet the skills, tools and techniques to navigate your life alongside you, so you can meet your goal(s) head-on.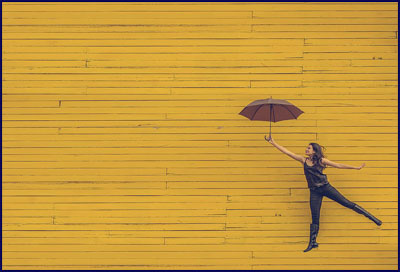 Read what others have said after coaching with Janet.
"Coaching with Janet was a huge help and allowed me to break through my stuckness, fitness, health and work-related issues. We covered a lot more ground than I expected because progress happened so fast that I got to address several different topics in our time together.
Janet's clear, levelheaded, laser-precision approach was really helpful in identifying what was in the way of my goals and what could be done to get past those blocks and make real progress. She used a toolbox of various focusing and exploratory exercises as well as her own intuitive and compassionate support to help me easily see what steps I could take towards my goals. Coaching with Janet helped me uncover strengths, resources, and wisdom that was hidden away inside myself!"
Danielle Loesch
Hawaii, USA
"Coaching with Janet gave me the opportunity to take the time to "travel" inside again. Something I need to do more often, but just don't take the time for. I did a little evaluation for myself to see where I am at today, how I got there and how I want to continue. I already made some important changes for the upcoming year, but I do recognize I can use more confidence and believe in myself to really become the person I want to be and to be able to go where I want to go. Janet gave me a few very practical visualisation exercises, which I found helpful and pleasant. In these visualisations, I am the person I want to be, which feels really good and makes me feel confident. So, I am planning to keep up with these visualisations and hopefully be able to implement the feeling in real life."
I found Janet's approach very pleasant, stimulating and inspirational. Practical exercises combined with insightful questions and a non-judgemental approach. It allowed me to feel safe to share my thoughts and feelings with Janet."
Naomi Verheggen
Amsterdam, The Netherlands
"I felt in control of my life and how I could address issues I have with being assertive and in other areas. I used some of the techniques shown and described to me by Janet in my day to day life. Some of the exercises I found were real eye-openers and really highlighted how and why I have struggled in the past and particularly what patterns I tend to follow and where those patterns lead. I have managed to put into practice a couple of the exercises which have given me peace of mind in my personal life and at work. It also has made me think about how I can prepare and plan in the future for any difficult obstacles I may come across.
I found it fascinating that Janet managed to pull all the information to make changes from me without actually suggesting at any point what I should do. I was pleasantly surprised to find the answers were already there and I just had not been able to recognise in the past how to reach the goal I was aiming for. The sessions were very relaxed and I felt totally comfortable discussing everything. Janet was very understanding to what I told her and she concentrated on helping me come up with solutions myself based on the information I already had and using some of the exercises and techniques we discussed."
Mary Abbott
Teeside, England
"My coaching sessions with Janet began shortly after I had moved house and there was much work to be done in the house. I had felt somewhat overwhelmed by the things I needed to do within the house as there was also the matter of my mother moving to a care home, which had taken up a fair bit of my time too. Therefore, the initial focus of the coaching was upon time management. Very quickly, Janet seemed to identify my needs and offered some simple but very effective techniques/exercises to help me prioritise my time and focus upon what was most important to me. So effective were these, that by our third session, I had managed to complete most of what I had set out to do and we were able to discuss the matter of my mother in the nursing home. Again, the advice was very helpful and helped me organise things more effectively. Also, having more of a plan in my mind, thanks to Janet, made the whole period somewhat less stressful.
I felt from the beginning that Janet was there to help. Her personality and manner were friendly and encouraging. Janet made me feel at ease whilst she gathered the information she needed to help me. She was not at all intrusive with her questions and I was perfectly happy discussing things with her. Janet also oozed positivity, even when the goalposts changed somewhat by my third session. She was able to adapt to the change of subject effortlessly and continue to be friendly, approachable and offer some very good advice."
Stu Lazonby
Cramlington, England